Beijing, China– If you are in the U.S., you are probably reading this while standing in line with millions of others for the country's ultimate day of consumerism – Black Friday. Black Friday is a bargain hunter's nirvana: the deals, the excitement, the new gadgets. It's also many people's worst nightmare.
136 million U.S. shoppers spent some $67.6 billion on Black Friday weekend in 2015. That's a big weekend for retailers. But some – not wanting to associate their brands with the crazy behaviors of deal-thirsty and recently well-fed shoppers – have decided to opt out.
For China base e-commerce site Alibaba – Black Friday is an afterthought.
November 11th, called Singles Day, was the major shopping holiday in China. It's the world's biggest online shopping day of the year, with Chinese shoppers spending $17.8 billion dollars in 24 hours. In 2015 it generated sales of $14 billion, more than double the total online sales from Thanksgiving, Black Friday and Cyber Monday combined in the U.S.
Singles Day started as an obscure "anti-Valentine's" celebration for single people in China back in the 1990s. Alibaba adopted it in 2009 as a day for single people to buy themselves gifts. It has now become a day when everyone in China – regardless of their single status – buys themselves gifts.
But this year Alibaba wanted to make the day like no other. With opening Gnome Magic Lab earlier this year and heavy investment in VR and AR, the e-commerce launched Taobao VR Buy+ to step up its Singles Day game. For about 15 cents, consumers can purchase a cardboard VR headset, slip in their smartphone and browse products like handbags, shoes and lingerie.
The platform even allows for virtual shopping experiences in other cities. The video below showcases a Times Square adventure where the user tours a Macy's store to browse and buy products – without ever taking the headset off.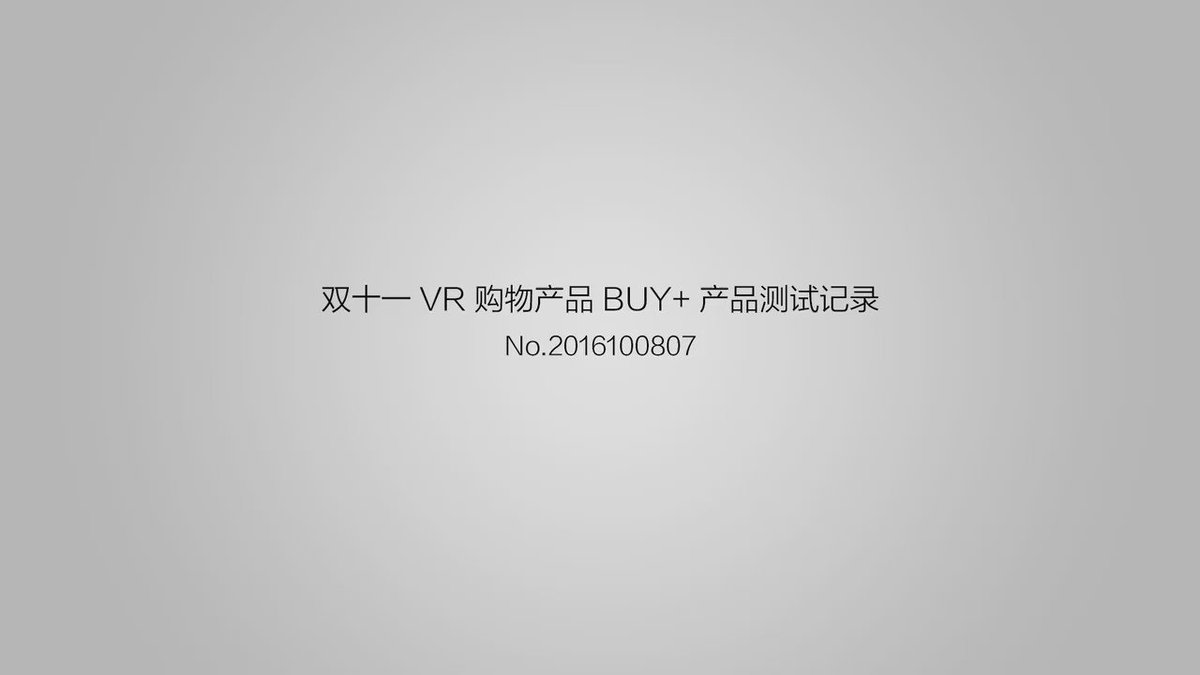 Follow

Alibaba Group 
✔
@AlibabaGroup


BUY+ The First Complete #VR Shopping Experience. Watch how everything, from perusal to purchase, takes place inside a VR environment.
8:50 AM - Oct 20, 2016
Alibaba won't stop there. They have plans for AR shopping experiences – similar to the wildly popular Pokemon Go app – that will drive online traffic to offline locations. Alibaba is also a major investor in mixed-reality startups like Magic Leap, which develops technology that allows users to see 3-D computer-generated images superimposed on real-world objects.
All this VR/AR investment had us wondering: what does a future shopping powered by these technologies look like?
Designer Keiichi Matsuda has a perspective… and like Black Friday, some of us aren't going to like it. In his digital short Hyper-Reality, Matsuda presents a vision of the future through a first-person scenario of a middle-aged woman trying to buy groceries in Spain.
Why Does This Matter:
To create more engaging, interesting and powerful marketing experiences, there is no doubt that these technologies are amazing. They help us create alternative realities that drive lasting brand impressions, conversion and utility. But the question we all will have to answer: when is too much?
As healthcare marketers, the dystopian future shared in Hyper-Reality seems far off. But is it? What can we learn from that pessimistic vision of how things might be?
Maybe it is as simple as speaking people – realizing that yes we could inundate everyone in endless virtual or augmented experiences to try and shift behavior – but maybe we don't need to… or shouldn't.
The best way to combat a future of endless popup augmented and virtual advertisements will be working directly with brands to make mixed reality experiences that people would actually want to experience. Ones that drive meaningful conversations around health and well-being. Otherwise, we might have to take a cue from REI's continued closure on Black Friday… and opt out of the experience.